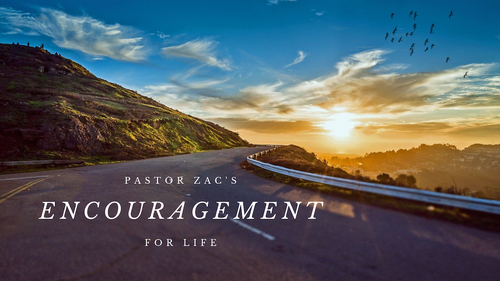 Did you know that according to the Anxiety and Depression Association of America over 40 million people in the U.S. suffer from chronic negative thinking? That's a huge chunk of the population. It's a big problem!

The question is how can we fix it?

Let's start by agreeing that nothing good ever comes from negative thinking. It leads to big problems like anxiety, depression and even major health issues. It can ruin our lives.
If negative thinking has such a negative impact in our lives then the opposite is true as well. Positive thinking has a positive impact in our lives.

That's why God's word tell us in Romans 12:2 to "be transformed by the renewing of your mind. Then you will be able to test and approve what God's will is—his good, pleasing and perfect will."

Did you catch that? God has a GOOD, pleasing and perfect will for your life. Do you know what that's called? Positive thinking!

We often forget that God has good things planned for us because we're too focused on the negatives in life. Now God's good plan doesn't mean that bad stuff doesn't happen, because it does. Life is ugly sometimes but that doesn't mean my thoughts have to be ugly.

That's right! Even in the negative you can think on the positive. Philippians 4:8 says, "whatever is true, whatever is noble, whatever is right, whatever is pure, whatever is lovely, whatever is admirable—if anything is excellent or praiseworthy—think about such things."

Can you try that?

Chances are you have a negative situation going on in your life right now. I want you to stop letting it dominate your mind. Start thinking about what is true, lovely and praiseworthy.

Take a moment right now and surrender your thoughts to God. Give him your negative thoughts that are filled with anxiety and depression. Ask him to renew your mind as you focus on him. Let God's spirit fill your mind with his good, pleasing and perfect will for your life. And don't just do it once. Do it every day and as many times a day as you need to.
1 Comment
Jody Camp
- July 26th, 2019 at 1:01pm
Thank you, Pastor Zac. Your messages are always on point and timely. Praying for you and your family.